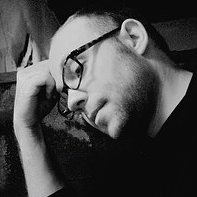 Hi.
I do a bunch of stuff.
* * *
tl;dr
I am an independant consultant & contractor, based in Berlin, Germany.
I offer services related to
Design — Information / UX Architecture & System Design
Strategy — Research & Foresight
Organization — Mentoring & Coaching
Progress* - Concept, Proof-of-Concept & Plan
My process can be summed up as: Break it Down, Abstract it Up, Figure it Out, Try it On.
Areas of particular focus include:
Web & mobile software services, digital publishing, weather & climate, de-escalation of consumerism, socio-economics, culture
* Progress has more opportunities than innovation.
* * *
Firstly, my overall goal is to help grow human awareness. This is what I test everything I do against.
I do this by applying my primary skill: create distilled, modular models of complexity to render it tractable.
* * *
As a designer*, I like to work at the strategic level, synthesizing foresight, outlining paths forward and writing briefs.
More practically, I have a lifetime of experience developing product & service systems laying out modular, organic information & experience architectures spanning brand and marketing to UX and engineering.
I speak UX, EA, IA & IxD for mobile and web. I have tools and methods.
I know how to bridge design, engineering and business cultures. I sometimes advise organizations on how best to do this.
I am also a designer who codes. Twenty years of hacking on the web means I am as comfortable with devs as I am with designers. I have built many things for many clients, and I am constantly fiddling with personal software projects.
For all these sorts of things, I can be available for short gigs or consultations. Drop me a line.
I understand design as "figuring out how something could be", not just "making drawings."
My design practice is focused on 1. the object & its materiality (be it bits or atoms), 2. tool making and 3. modular systems. Always, modular systems.
* * *
Recent clients include:
* * *
I read a lot and widely. I research theory, history and ideology across social & political sciences, humanities and design. I love to discuss (but dislike debate).
I love finding new angles on things we thought we knew, peeking around corners we didn't even know were there. I deploy metaphors for cognitive engagement of conceptual spaces. See what I did there?
Eager to share my experience and perspective, I mentor and coach a small number of individuals, broadly on critical thinking, analytical skill, problem solving, decision making and holistic seeing, sometimes also personal & professional development.
I'm always up for speaking engagements, public or private discussions, "outside perspectives" in brainstorming and workshops, as well as one-off or on-retainer pin-point insight and foresight research. Get in touch.
* * *
I'm from Montréal. I currently live in Berlin. I speak English, French and German fluently.
I am often in Japan. I am fluent in the culture, but not the language.
I thrive in diversity. It is life. Ask me how.
* * *
If all this sounds like too much bombast, please remember I am a humble Canadian. Our self-promotion skills are not as developed as some others, so I may have overdone it a bit. Sorry. ;)