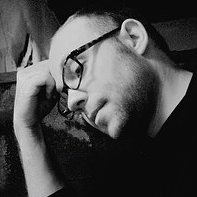 Hi.
I do a bunch of stuff, primarily research & frameworks in areas of digital media, design, organization & business.
The work is strategic, to inform those who need to make decisions.
The practice is rooted in the tangible and ideally practical:
exchanging tacit knowledge happens through cultural artifacts, collaboratively created.
The services are consulting, mentoring, and sometimes contracting.
Examples
Design — Information / UX Architecture & Product System Design
Strategy — Research & Foresight
Organization — Mentoring & Coaching
Progress – Concept, Proof-of-Concept & Plan
---
The approach is: "Break it Down, Abstract it Up, Figure it Out, Try it On"
---
Areas of particular focus include
Web & mobile software services, personal knowledge management, digital publishing, weather & climate, de-escalation of consumerism, socio-economics, culture
---
I am co-founder and on the Board of Directors of

---
Recent engagements include

---
Over the years I have worked with