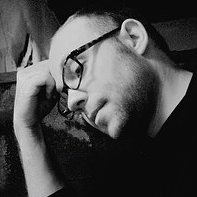 Hi.
I do a bunch of stuff.
* * *
tl;dr
I am an independant consultant & contractor, based in Berlin & Japan (winters).
I offer services related to
Design — Information / UX Architecture & System Design
Strategy — Research & Foresight
Organization — Mentoring & Coaching
Progress* - Concept, Proof-of-Concept & Plan
My process can be summed up as: Break it Down, Abstract it Up, Figure it Out, Try it On.
Areas of particular focus include:
Web & mobile software services, digital publishing, weather & climate, de-escalation of consumerism, socio-economics, culture
* Progress has more opportunities than innovation.
* * *
Firstly, my overall goal is to help grow human awareness. This is what I test everything I do against.
I do this by applying my primary skill: create distilled, modular models of complexity to render it tractable.
* * *
I am co-founder and strategic advisor at The Rebus Foundation, a non-profit organization bringing books to the Web. We've begun by delivering web-based solutions to the Open Education Resources and Open Textbooks movements, via a "future of work" collaborative publication & distribution platform, generously funded by the Hewlett Foundation. With the support of the Mellon Foundation, we are diving into the future of webbook collecting, reading and annotation experiences.
If you'd like to know more about any of that, please get in touch.
* * *
As a designer*, I like to work at the strategic level, synthesizing foresight, outlining paths forward and writing briefs.
More practically, I have a lifetime of experience developing product & service systems laying out modular, organic information & experience architectures spanning brand and marketing to UX and engineering.
I speak UX, EA, IA & IxD for mobile and web. I have tools and methods.
I know how to bridge design, engineering and business cultures. I sometimes advise organizations on how best to do this.
I am also a designer who codes. Twenty years of hacking on the web means I am as comfortable with devs as I am with designers. I have built many things for many clients, and I am constantly fiddling with personal software projects.
For all these sorts of things, I can be available for short gigs or consultations. Drop me a line.
I understand design as "figuring out how something could be", not just "making drawings."
My design practice is focused on 1. the object & its materiality (be it bits or atoms), 2. tool making and 3. modular systems. Always, modular systems.
* * *
I read a lot and widely. I research theory, history and ideology across social & political sciences, humanities and design. I love to discuss (but hate to debate).
I love finding new angles on things we thought we knew, peeking around corners we didn't even know were there. I deploy metaphors for cognitive engagement of conceptual spaces. See what I did there?
Eager to share my experience and perspective, I mentor and coach a small number of individuals, broadly on critical thinking, analytical skill, problem solving, decision making and holistic seeing, sometimes also personal & professional development.
I'm always up for speaking engagements, public or private discussions, "outside perspectives" in brainstorming and workshops, as well as one-off or on-retainer pin-point insight and foresight research. Get in touch.
* * *
I'm from Montreal. I currently live in Berlin. I speak English, French and German fluently.
I am often in Japan. I am fluent in the culture, but not the language.
I thrive in diversity. It is life. Ask me how.
* * *
If all this sounds like too much bombast, please remember I am a humble Canadian. Our self-promotion skills are not as developed as some others, so I may have overdone it a bit. Sorry. ;)