I have been making the things I design for over 20 years.
Some recent examples:
---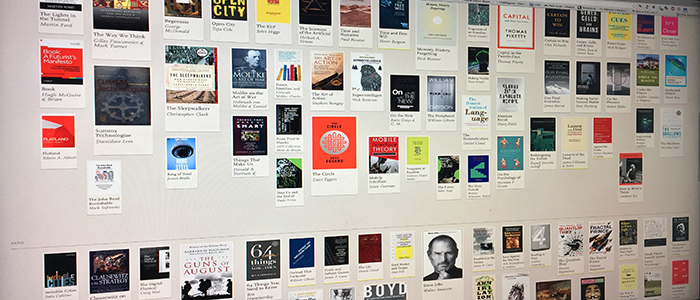 PHP, HTML, CSS, Apache, SQLlite3, JSON, Bootstrap, ImageMagick, SimpleXML, ePUB, Calibre, RegEx, Lots of Hairy Yaks…
Scratching an itch I had with Kindle and eBooks, hacked an extensive personal eBook library system, complete with ambient "quotes" screen, annotations archives.
Behind the scenes I am also experimenting with web-based reading and annotation solutions.
Libra.re has turned out to be the prototype for one part of a forthcoming endeavor…
---
"Experience Map"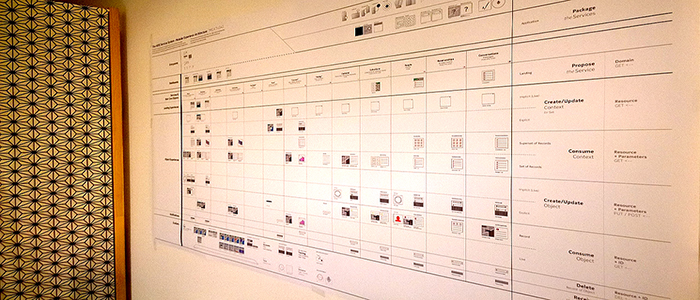 (Full write-up and visuals coming soon.)
Developed a visual language & system to map out existing and potential product experience portfolios based on object types, states & levels of platform infrastructures
The map can provide a range of powerful insights for understanding Portfolio, Program & Product goals across Design, Engineering and Business.
For example, monitoring the competition (See next).
---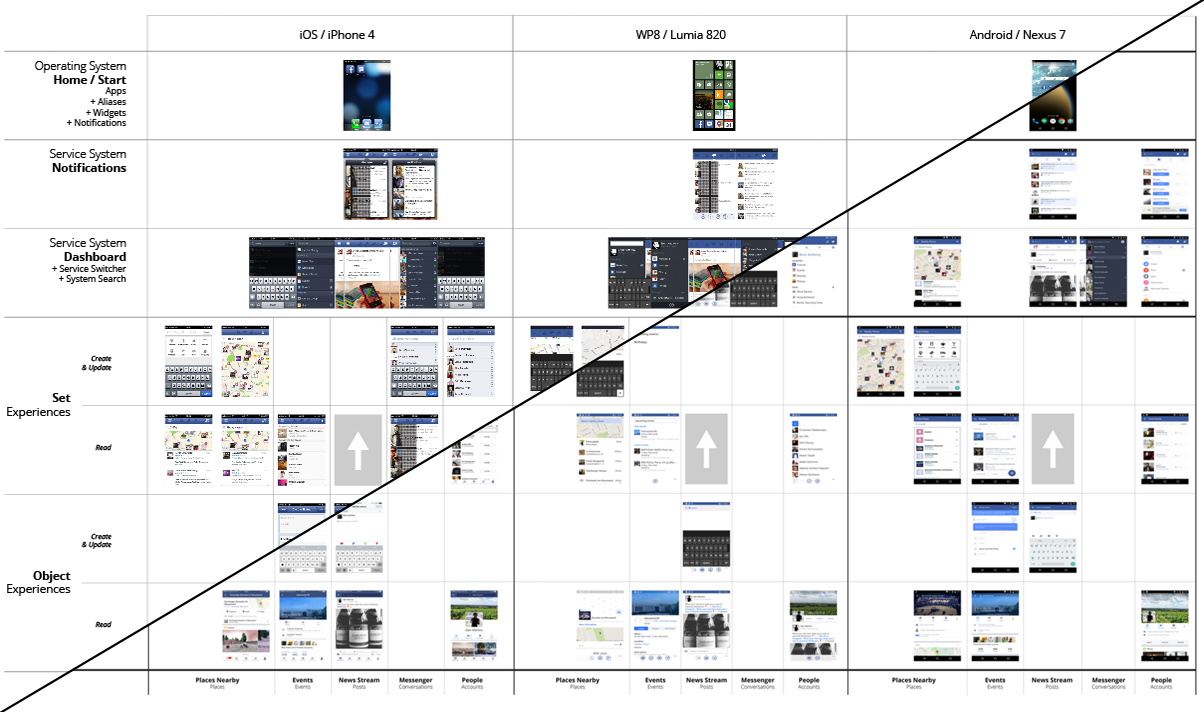 EM, GDal2Tiles, Leaflet.js
Using the Experience Map, comparison of Facebook's iOS, Windows Phone & Android mobile apps in 2013.
Notice they achieved almost 100% perfect harmonization across mobile platforms, by essentially ignoring the host OS UI paradigms in favour of their own. This was around the time they scrapped pnals for their own Mobile OS & Device. Their strategy has since changed, and the current Facebook mobile experiences are more integrated with the host OSs.
---
Jobs Framework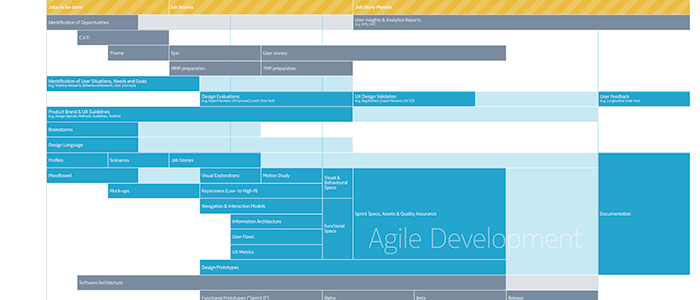 Collaboration of Design Performance & Research teams
Guided development of an end-to-end collaborative design process synthesized from a number of sources including Jobs to be Done, Job Stories, Business Model Canvas, Value Propositions, User Journeys, User Stories.
---
Things Do Jobs Tabloid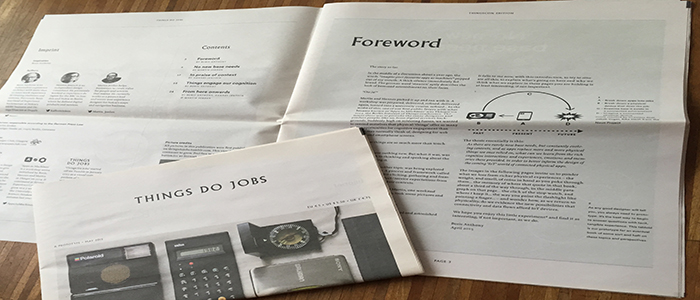 Role: Instigator, Editor, Contributor
The Things Do Jobs Tabloid grew out of two topics dear colleagues & I had been involved with for over a year: a design exercise for the IoT which we called "Apps as Machines", and the User-centred Design framework, "Jobs to be Done."
We produced articles, visual materials, and published it as a short-run tabloid newspaper.
~150 copies were given away to enthusiastic attendees at Berlin ThingsCon 2015.
---
HomeDash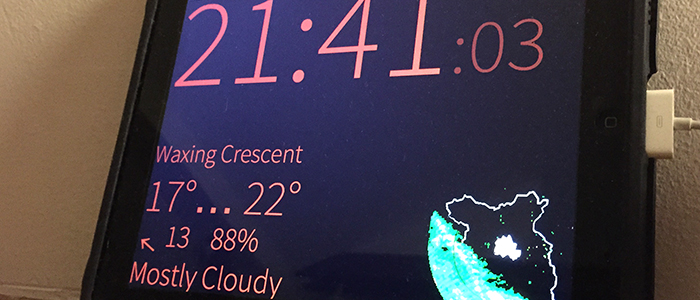 Web-app used as a home "information dashboard" on an otherwise unused 1st generation iPad.
The data aggregation and UI layout are modular and can be manually—yet easily–extended or reconfigured.
Currently shows the standards: Time, weather, precipitation radar.
Bonus feature: text colour toggles to deep red during non-sunlight hours, to minimise glare at night.
---
Oldies but goodies
---
GlobalVoices.org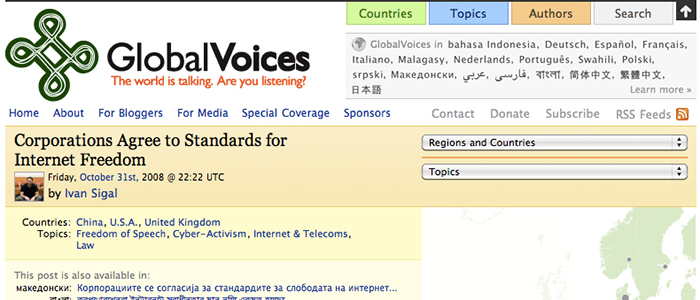 Role: Design Director and Technical Architect
Branded, designed, built and grew this global aggregation of volunteer reporters.
Ten years on, still going strong.
---
Pecha Kucha Montréal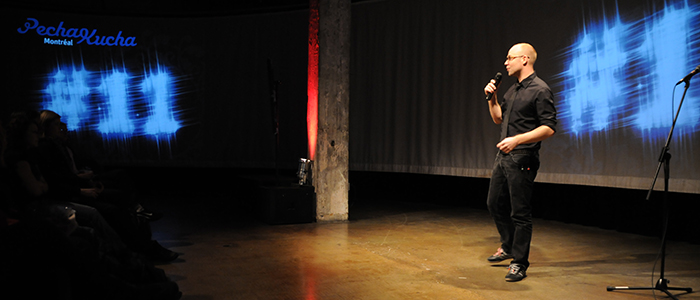 Role: Founder, producer, orchestrator, curator, promoter, impressario & MC
Before leaving Montreal in 2009, I, with a great team of 4 volunteer collaborators, ran one of the most successful Pecha Kucha Nights in the global network.
For almost 3 years we had audiences of roughly 500 people every two months come listen to micropresentations curated from the local creative scenes.
We were eventually involved in projects with the Mayor's office as well as UNESCO "City of Design" plans.
---
Dopplr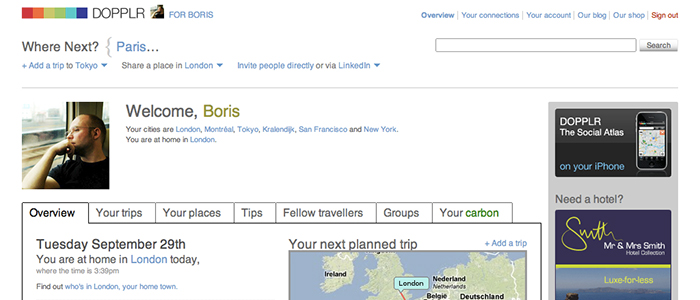 Role: UI Implementation & later Design Director
Social network for travellers.
We mashed up your trusted social graph with spacetime.
---