I figure things out, outlining early hunches.
I seek the positive, the opportunities when looking at new situations, problematic or otherwise.
My process is essentially this:
Break it down, abstract it up, figure it out, try it on.
I believe progress and innovation are based in creativity, confidence, experience and desire to go further.
I help
frame the important Why? What if? How? questions any organization should be asking itself.
structure vision, strategy & tactics, so that they can become cultural artefacts.
scale organizational design capability, from Production up to C-suite level.
harmonize Product & UX cultures and tools.
I also make networked things:
PHP/SQL/HTTP/JSON
HTML/CSS/JS
WordPress/MediaWiki/MovableType/etc…
I built everything in my Portfolio
Some recent examples of engagements:

With partner Hugh McGuire, we are seizing the challenge of tackling not just the high cost of academic textbooks, but of book publishing in the digital, Web-based world generally.
We have set a vision, agreed on an initial strategy, and outlined our hunches for how we will go about building the future of ebooks.
---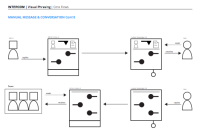 Intercom's VP Product, Paul Adams and Head of Design, Emmet Connolly approached me to help them figure out the harmonisation of their product UX across platforms and dev teams. With very limited time, I helped tune their correct hunch: the need for both a small team responsible for the topic, and a set of tools and content, such as UI pattern libraries. I recommended also a set of living cultural artefacts and ways of cultivating them.
---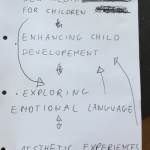 After a year of focussed work on making a wonderful wood + digital toy for children, founders Justyna Zubrycka and Matas Petrikas figured it was time to think about what their vision, as a company, is. I facilitated and guided a very hastily assembled workshop and discussion with the team.
We didn't nail it that day, but the team has a great future ahead of it.
---

Former Nokia & Dopplr colleague, Marko Ahtisaari put together this remarkable team, led by Ville Hyvönen. Their goal is to realize an entirely new experience based on sharing networked audio-loop videos. "The infinite video-looped soundtrack of our lives."
Amongst a few other things, I helped explore the materiality of the media concept and its language. Illustrations, a few days workshopping and a report was delivered.